Beautify Your Home with High-Quality and Energy-Efficient Windows!
At Chatsworth Window Replacement Experts, we source windows and doors from some of the most reputed manufacturers in the country. Working with a variety of them enables us to get to you a huge variety of design possibilities and material choice in all budgets. However much you wish to splurge on your home fittings or however frugal you wish to be, we will take care of your requirements and bring forth you the best things possible from exactly the right manufacturer.
To let you know who we work with, here is a list of manufacturers and little descriptions on what makes them unique.
Simonton
Simonton is an old company; old enough to know their business inside out and therefore a reliable manufacturer for just about anybody. Since 1946, they have been constructing doors and windows with as revolutionary a technology as possible. They were practically the first ones to embrace triple-track storm windows that had stirred the industry back then. Moreover, Simonton is in many ways a pioneer in making aluminum popular material of choice for doors and windows.


Anlin
For those who seek excellent insulation from their doors, Anlin is the ideal manufacturer to source from. Anlin designs specially for the Californian sun. Their products are highly durable, low maintenance, look great and come with awesome warranties. Anlin is a top manufacturer for vinyl windows as well.
Milgard
Milgard not just assembles doors and windows but also builds all their components like vinyl components, fiberglass units and frames etc. At every step they ensure that their quality of manufacturing is top-notch. Consequently, a Milgard door, with some basic care in usage, lasts you a lifetime.


Pella
Pella is the queen of designs. For those who want an unexceptionably wide range of designs in their fittings, we recommend Pella. Whether you are building your new home, remodeling an old one, or simply replacing a few of your old doors and windows, Pella serves you well in either case. The company offers a wide array of options within shoestring budgets as well.
Ply Gem
Plygem produces a wide range of windows in all styles and for all spaces of the house. Their quality is unmatched and their design sensibilities are commendable. Ply Gem Windows will do justice to your entire house, whether you want splendor, functionality or a balanced mix of both.


JT Windows
JT Windows specialize in solid wood products – in both, doors and windows. They construct from the prestigious Douglas Fir, and achieve all the fanciest of shapes and styles in windows in a rich quality. In spite of being focused on quality, JT Windows do not, with any of their products, lower aesthetic appeal. They build some of the most charming windows in standard shapes as well as fancy shapes like ellipses and arches.
El & El Wood Products
EL and EL is the king of wooden doors and windows. For 45 years, they have constructed the finest of these fittings for thousands of homes. Their excellent record makes them an ideal manufacturer to go to for premium wood products, whether you are buying for a new house or for a remodeling project.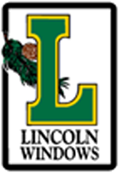 Lincoln Windows
Lincoln Windows is a 68 year old company. Over the years they have provided windows and won consistently positive reviews. They constantly innovate in terms of technology and particularly, aesthetics. Explore their catalogs and you will find some surprisingly beautiful windows that could add oodles of charm to your home.