Beautify Your Home with High-Quality and Energy-Efficient Windows!
Different styles of windows serve different purposes and cater to different aesthetics. Based on your architecture style and tastes in interior décor, you may have a preference for one style over the other. Here follow a few of these types with their descriptions.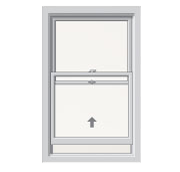 Single Hung Window
Single hung windows open and close vertically on a slider. They consist of two panels; one panel remains fixed in its place and the other moves vertically up and down to let you open and shut the window. It is a practical and space-efficient window style. You can have one in the smallest of spaces. They go well in kitchens and bathrooms as well.
At Chatsworth Window Replacement Experts, we install single hung windows made of a variety of materials. The installation is neat and works smoothly for long years without needing much service.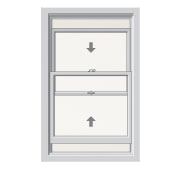 Double Hung Window
Double hung windows look just like single hung windows; they too open and shut vertically on a slider. The only difference is that, in double hung windows both the panels are free to move unlike single hung windows that have one fixed panel. So you can open up a double hung window from both sides allowing you greater versatility.
Chatsworth Window Replacement Experts install perfect double hung windows for you whether it is a new home you are fitting or an old one you are remodeling.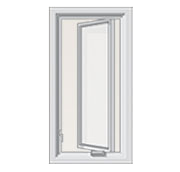 Casement Window
Casement window open and close on a hinge at the edges. They are the equivalent of French doors and are a fairly traditional window type. Casement windows open out wide; so if you like in an area that gets many pleasant weather days, you may consider casement windows for your house. There is immense choice available for choosing casement window frames and designs. You can go from most simple and minimalistic to the most ornate designs in casement windows.
At Chatsworth Window Replacement Experts, we offer you long catalogs of designs in casement windows. In addition, we guide you with choosing the right material for your chosen designs.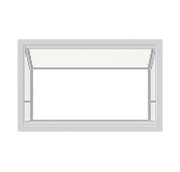 Garden Window
Garden windows protrude outwards creating an additional wide ledge space that becomes a part of your indoors. You can use the ledge for sitting, or for decorating. The protrusion creates an illusion of added space inside the room.
If you choose to decorate your garden windows with beautiful objects, your choice will be unlimited. Ideally, you should go for things that look as nice to an outside observer as they do to the person inside. Creepers, flowers, pots, kettles and sculptures are good objects of decoration for garden windows.
Chatsworth Window Replacement Experts have put up hundreds of garden windows in homes; and with their experience can give you a most flawless window fitting making your space look richer.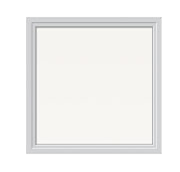 Picture Window
Picture windows are plain glass windows. Their purpose is to let you have natural light and a view of the outdoors inside your space. Since they are fixed, they are often more insulating than other window types. And the look of plain fixed glass for a window is unbeatable. It can be as contemporary as you like or as vintage as you'd like to imagine it based on the rest of your décor.
If you have beautiful outdoors, a picture window can look just like a beautiful painting hanging on your walls. You can have one big picture window or a series of relatively small ones in a row. Wooden frame go best for picture windows as they look rich and refined.
Come to Chatsworth Window Replacement Experts for getting the loveliest picture windows for your house or apartment. We are highly skilled and experienced in installing new windows and replacing old ones.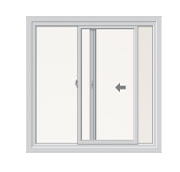 Sliding Window
Sliding windows, just like sliding doors, open and close horizontally on a slider. They are extremely functional and effective in terms of space utilization. Even if you have a very narrow space in your house that seems inadequate for accommodating a window, you can easily put up a sliding window there and get all the advantages of having a window.
Sliding windows can have two panels, three panels or four panels depending on how wide you want the window. At least one of the panels will remain fixed while the others are free to move horizontally on a slider. Glass sliding windows with vinyl frames are quickly gaining in popularity.
Chatsworth Window Replacement Experts gives you the highest quality sliding windows for your homes and offices. Contact us for any guidance you may need for window installation or replacement.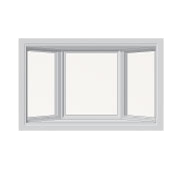 Bay Window
Bay windows protrude outwards and are supported by bays and bows. The protrusion enhances the appearance and size illusion of your indoors. And if you decorate the wide window ledge well, it can add a powerful aesthetic to the room it is in. Bay windows are best for rooms facing a garden.
Chatsworth Window Replacement Experts have the perfect designs in bay windows to match your tastes. Allow us to guide you through the design catalogs and install the right windows in your homes.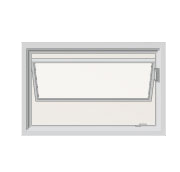 Awning Window
Awning windows open outwards in a swinging arch just like an awning. They are functional and at the same time stylish. Many people stick to awning windows for most parts of their homes. They are good for almost all rooms. You can get an awning window in glass or frosted glass.
Chatsworth Window Replacement Experts are here to help you choose the best material for awning windows in your house. We do impeccable fittings that make your space look neat and polished.